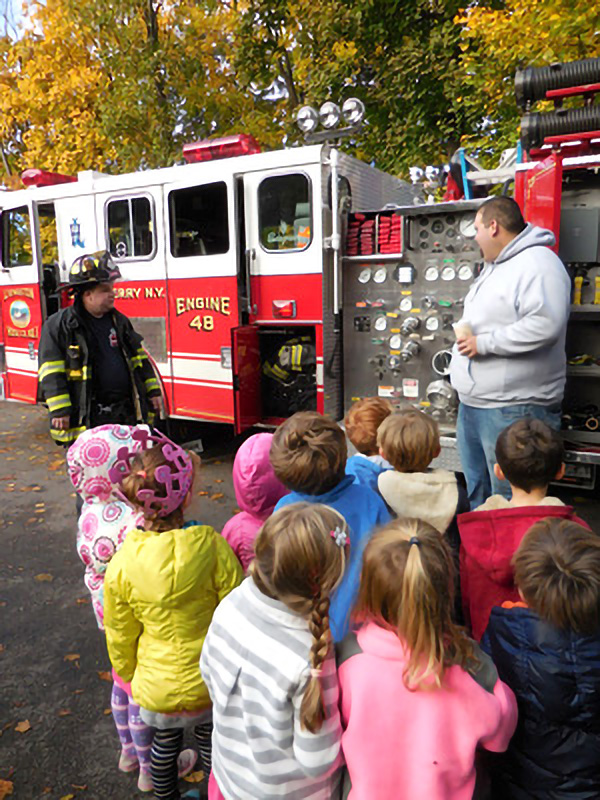 Application Process for 2022-23 School Year
Age Requirements:
Three Morning TWOS must turn 2 by September of the year enrolled.
TWO Morning TWOS must turn 2 by November 1 of the year enrolled.
THREES and FOURS must turn 3 or 4 by December 31st of the year enrolled.
Priority for available space in the nursery school is as follows for the 22-23 school year: *
Currently enrolled children 
Siblings of previously and currently enrolled children
CNS alumni & children of South Presbyterian Church members.
The general public.
*A weighted ranking or lottery may be used if demand exceeds space.
Categories 1 – 4 must notify the school of their intentions to enroll prior to November 1 of the year preceding the September entrance desired.
The general public may phone the school after October 15 and before the last weekday in November to fill out an application for the following year's enrollment. On December 3, all categories 1-4 currently enrolled students, siblings, alumni & South Church members who have indicated an interest will be assigned classes for the following year. After that the general public applications will be filled in. A lottery is held if more applications are received than places available. After all places have been slotted in, any remaining places will be offered on a first come basis. If you decide to enroll, a $250 deposit will be required by December 10 payable through Zelle or check.
You will receive an email by December 5 of your status
1 – YES, 2 – WAITING LIST (1/2 the size of the class), or 3 – NO.
If you are in the YES category, we would love for you to visit a class in session but because of the COVID restrictions we are unable to do that. We are exploring ways to have you visit the school when children are not present – either weekends or after 4:00 pm. 
Anticipated Class Organization 
TWOS
2 mornings: Mon & Tues 9:15am -11:15am

Enrollment: 10

Two Teachers, One Rotating Helping Parent for half year

IF COVID Restrictions: Enrollment: 8 No Helping Parent

TWOS
3 mornings: Wed., Thurs., Fri. 9:15am – 11:15am

Enrollment: 10

Two Teachers, One Rotating Helping Parent for half year

IF COVID Restrictions: Enrollment: 8 No Helping Parent

THREES
5 mornings: Mon-Fri 9:00am – 11:30am

Enrollment: 12

Two Teachers

IF COVID Restrictions: Enrollment: 10

THREES

4 mornings: Mon., Tues., Wed., Thurs. 9:00am – 11:30am

Enrollment: 12

Two Teachers

IF COVID Restrictions: Enrollment: q0

THREES
3 mornings: Tues – Thurs. 9:15am – 11:45am

3 afternoons: 12:30pm – 3:00pm, 20% discount for afternoon 3s
 Enrollment for either class: 12

Two Teachers for each program

IF COVID Restrictions: Enrollment: 8

FOURS
5 morning: Mon-Fri 9:00am – 11:45am

Enrollment 16

Two Teachers

IF COVID Restrictions: Enrollment: 14

FOURS
5 afternoons: Mon-Fri 12:30-3:15

Enrollment: 16

Two Teachers

IF COVID Restrictions: Enrollment: 14

FOURS
4 or 5 afternoons: Mon, Tues., Wed, Thurs, (Fri) 12:30pm – 3:15pm
Enrollment: 14

Two Teachers

IF COVID Restrictions: Enrollment: 10